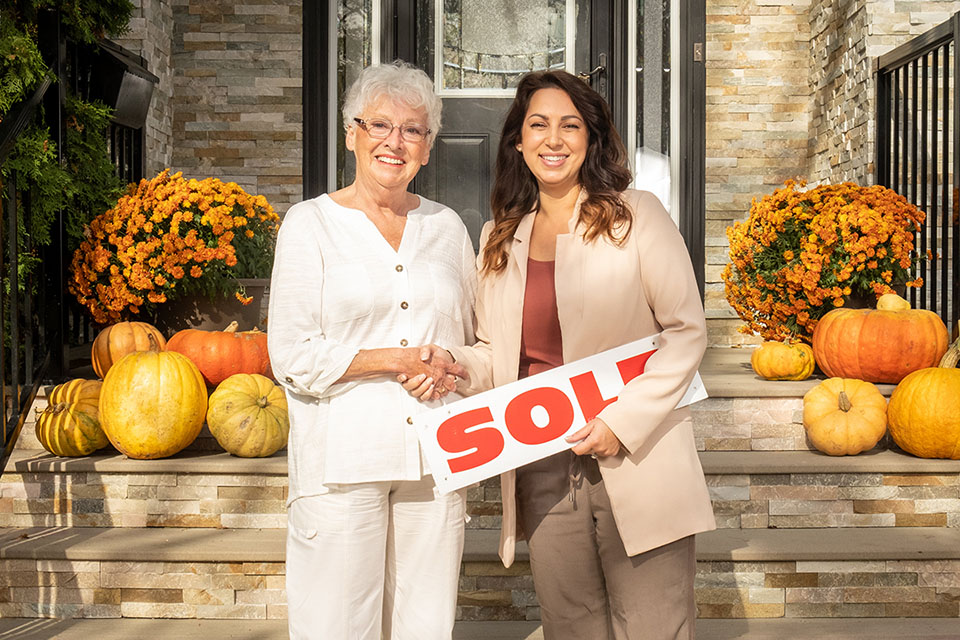 I've worked with Ali on a couple transactions for both the sale and purchase of properties. Both revenue and my own personal home.  She has never taken that for granted and treated me so professionally at all times even though I now call her my friend.  She makes sure that every detail is in place so my home is marketed properly which makes a buyer feel confidant in writing an offer on my home. Her communication throughout the process was the exact amount that I needed to make sure I knew what was going on at all times.  I have no hesitation on referring her to my family members as I trust her services completely.  She is straight forward and honest which gets the job done the best way possible.
This week, our house was sold.  Quite an event when one has lived in the same place for over 40 years. Thanks to our fantastic Real Esate Agent, Alison, things went very smoothly. Alison explained very efficiently and patiently all that is involved in moving. her marketing skills are phenomenial ( you should see the pictures of our place). She is very attentive, works hard and is always ready to answer questions.  Alison tries to help as much as she can by bringing boxes, providing "change of address" booklets and helps with "staging" our home.
Her goal is that your house sells for a good price and that she has happy customers.  And so, happy customers we are!
Thank you very, very much Alison!  We will certainly mention your name when we hear of other people with moving plans.
Our sincerest thanks to you for helping us find our first house.  Thank you for your time, patience...  all the advices and honesty.You earned our trust us the process goes on because you tell us if the house is good or not which make us think you are on our side.You are always on time which I really like and always quick to respond to any questions we have.I hope that you will  help lots of people like us to find the right house. You are always welcome to stop by and see us if you have any chance. Again, thank you so much and all the best!
We love having Alison as our real estate agent. Her knowledge, patience, and friendliness helped us find the perfect home for us. When it came time to sell our home, the quality of care in her advertisements really helped showcase the beautiful and practical features of the home we loved. The amount of effort and refreshingly different ideas for marketing she provided gave potential home buyers the types of views and information we would have loved to see when looking for a home ourselves. We recommend working with Alison in a heartbeat; it's great having such a friendly, professional agent to ease your mind during these incredibly busy times.
I just wanted to let you know that the closing on Vista went smoothly and the final transaction through the lawyer has been completed. Thank you for all your help. You communicated clearly and frequently, and facilitated what to me was an imposing undertaking, helping to coach both Kisani and me through the required steps. I really appreciate how quickly you moved the process along and how dedicated you were to your work. I felt that you were truly committed to making the sale as stress free as possible for me.
Thank you again.
Since, selling a home is quite an undertaking, I did some research on the do's and don't on selling. My most important decision was to get  the right realtor that would share my vision and dreams. I can honestly say that my choice of ALISON O'TOOLE from Century 21 Bachman & Associates was the right decision. Alison possesses the right kind of skills to move the project forward from step 1, step 2 of selling and step 3 to buying. She is attentive  to detail, will listen to all your questions / concerns, and she  responds always in a timely manner. Her grace and presence would  always shine when she entered a room. Century 21 is fortunate to have  such a excellent ambassador in their organization. Within a week of listing, we sold our home. They say that dreams come  true, when you have the right vision, the right balance of timing and most of all a good friend on your side who will champion your dream.
Thank you Alison for your 100 plus dedication, time and energy in  making this a success story.
Alison is without a doubt the best agent I have ever dealt with over the course of several real estate transactions. I only wish she lived in my home town! This was the easiest real estate transaction that I have ever done, thanks to Alison's attention to detail. Nothing gets by her and we felt that we were in good hands at all times.
I was very impressed with Alison's track record and positive comments from previous clients. As out of town sellers/executor of an estate, we needed someone who had our complete confidence. Alison went above and beyond to demonstrate her ability and willingness to go the extra mile for us.